Biggest Ever Exercise Kakadu
Multi-national maritime exercise Kakadu returns this year with the participation of naval forces from more than 20 nations. The biennial series of drills, hosted by Australia is currently being held in waters off Darwin.
This year's exercise, 15th in its iteration is hailed as the biggest since its inception in 1993, as it was cancelled in 2020 due to the height of the outbreak of the COVID-19 pandemic.
The exercise provides an opportunity for regional partners to undertake multinational maritime activities ranging from constabulary operations to high-end maritime warfare in a combined environment. The two-week drills, which kick-started on Sept 12, is expected to end on Sept 24.
Approximately 3,000 personnel, 15 warships and more than 30 aircraft is taking part in the exercise. The theme for this year's exercise is "Partnership, Leadership, Friendship", which is aimed to be demonstrated in spades over 15 days of intense activity at sea and ashore.
Royal Australian Navy deployed an array of its naval vessels, supported by air assets from the Royal Australian Navy. Among ships that took part in the exercise were guided missile destroyer HMAS Hobart, replenishment oiler HMAS Stalwart, frigate HMAS Perth, and patrol boat HMAS Broome.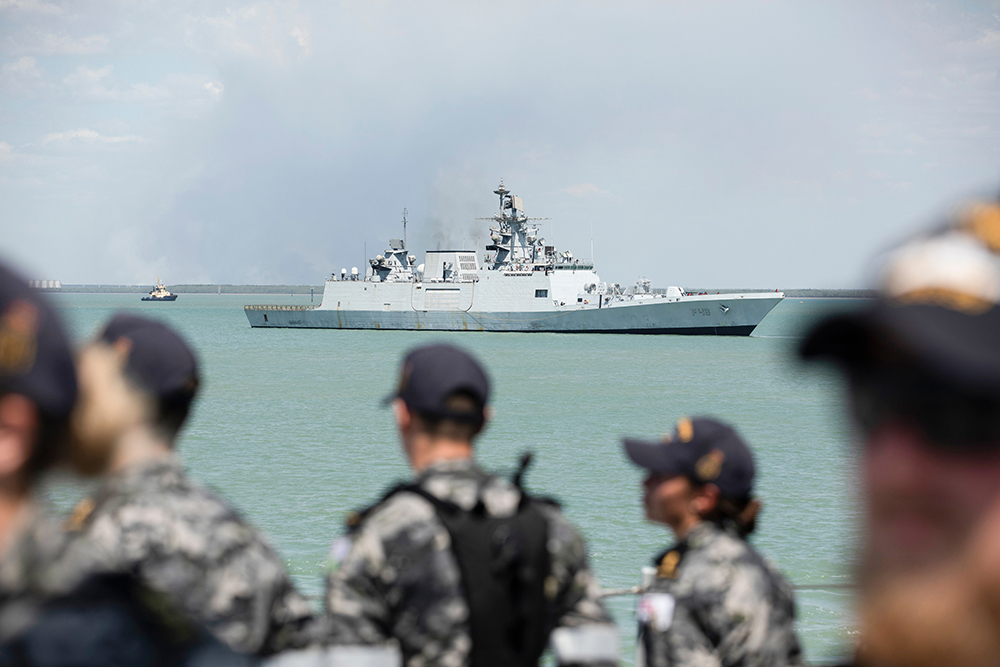 Kakadu 2022 also see the participation of the Indonesian Navy deployed frigate KRI Raden Eddy Martadinata with the strength of 132 seamen, Indian Navy with stealth frigate INS Satputra and Boeing P8I Maritime Patrol Aircraft, Royal Thai Navy with frigate HTMS Bhumibol Adulyadej, and Royal Malaysian Navy with frigate KD Lekiu, which had carried out a refuelling at sea exercise with HMAS Stalwart before entering the waters off Darwin. Meanwhile, Japan Maritime Self-Defence Force deployed destroyer JS Kirisame.
The drills were also supported by Gulfstream G550, F-16D Fighting Falcon, F-15SG Eagles aircraft from the Republic of Singapore Air Force, and Royal Australian Air Force Boeing P-8A maritime patrol aircraft, among others. –shp/adj/aaa (Image: RAN, RMN)