HAVELSAN Strengthen Ties with Pakistan
Turkish techology company, HAVELSAN returns to IDEAS with a bang with its wide-raneg of solutions, as the company imprinted a impactful footprint at at the exposition in 2018.
HAVELSAN was one of the parties who signed Pakistan's Milgem-class corvette project and accomplished the supply of ADVENT Combat Management System that was integrated to the project.
IDEAS 2022 provided HAVELSAN with the opportunity to promote this system once again internationally over the proven system which is in use in Pakistan. Other products, solutions and systems that were showcased are SEDA-the sonar ıntegrated submarine command control system, digital troops technology that consists of the BAHA autonomous unmanned aerial vehicle and BARKAN autonomous unmanned ground vehicle, Sancar SİDA autonomous armed unmanned surface vehicle; TICCS, Turkish Air Force ıntegrated command and control system; homeland and critical facility security solutions and MOUT-military operation on urban terrain training area.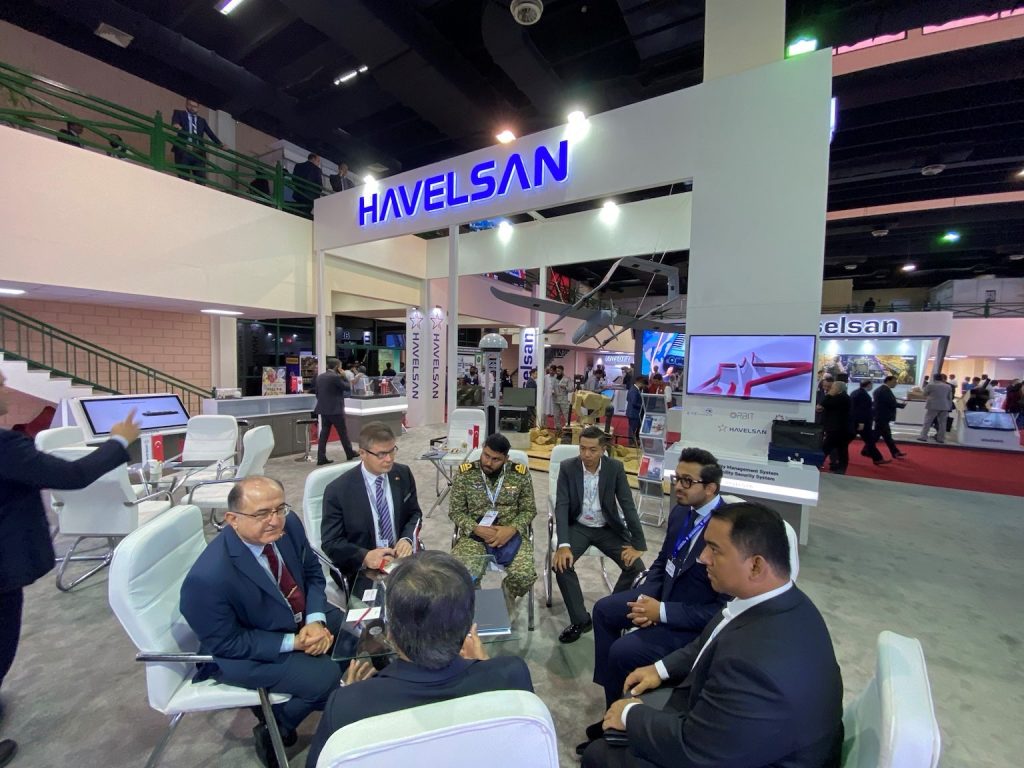 Throughout the event, HAVELSAN's booth was visited by guests worldwide and the negotiations about possible business partnerships were made. In this regard, HAVELSAN signed an MoU with National Engineering and Scientific Commission (NESCOM) of Pakistan on cooperation in mutually identified topics.
Delegates who visited HAVELSAN's booth got a comprehensive understanding of how it innovates, designs and develops its state-of-the-art products and solutions in the fields of command control and defence technologies, simulation, autonomous and platform management technologies and ınformation and communication technologies. –shp/adj/aaa (Images: HAVELSAN)