Singapore and Thai Armies Conclude Exercise Kocha Singa 2022
The land forces of Singapore and Thailand have successfully carried out Exercise Kocha Singa 2022 recently, marking the resumption of the bilateral exercise since COVID-19.
Held from November 7 to 23, 2022, Exercise Kocha Singa is in its 22nd iteration since its inauguration in 1997. Involving more than 800 troops from the 40th Battalion Singapore Armoured Regiment, and the 3rd Infantry Battalion from the RTA's 9th Infantry Regiment, this year's exercise featured urban operations training, peacetime contingency operations training, small arms live-firing exchanges and culminated in a joint combined arms live-firing field training exercise.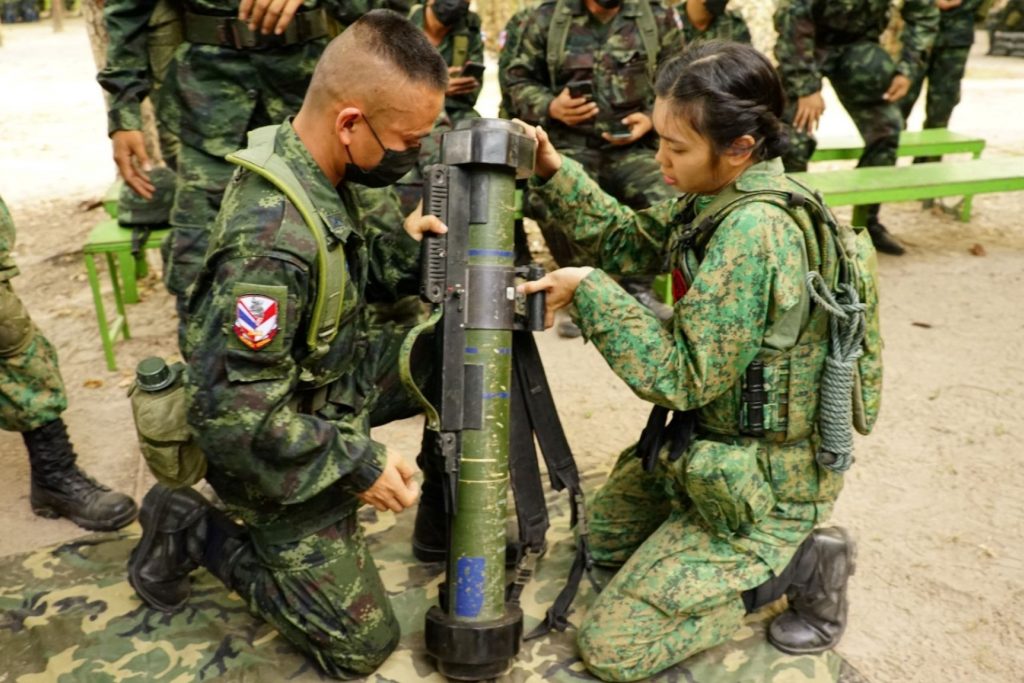 The drills closing ceremony was held at the 1st Army Area Tactical Training Field in Kanchanaburi, Thailand, co-officiated by Singapore Chief of Army Major-General David Neo and Commander of the Royal Thai Army Gen Narongpan Jittkaewtae.
Exercise Kocha Singa underscores the close and long-standing bilateral defence ties between Singapore and Thailand. Apart from bilateral exercises, both armies interact regularly through high-level visits, professional exchanges and courses.
In conjunction with Exercise Kocha Singa, Maj Gen Neo was in Thailand for his introductory visit where he called on Thailand Deputy Minister of Defence Chaichan Changmongkol, Chief of Defence Force of the Royal Thai Armed Forces Gen Chalermphon Srisawasdi and Chief of Army Gen Narongpan. –shp/adj/aaa (Images: Singapore MINDEF)